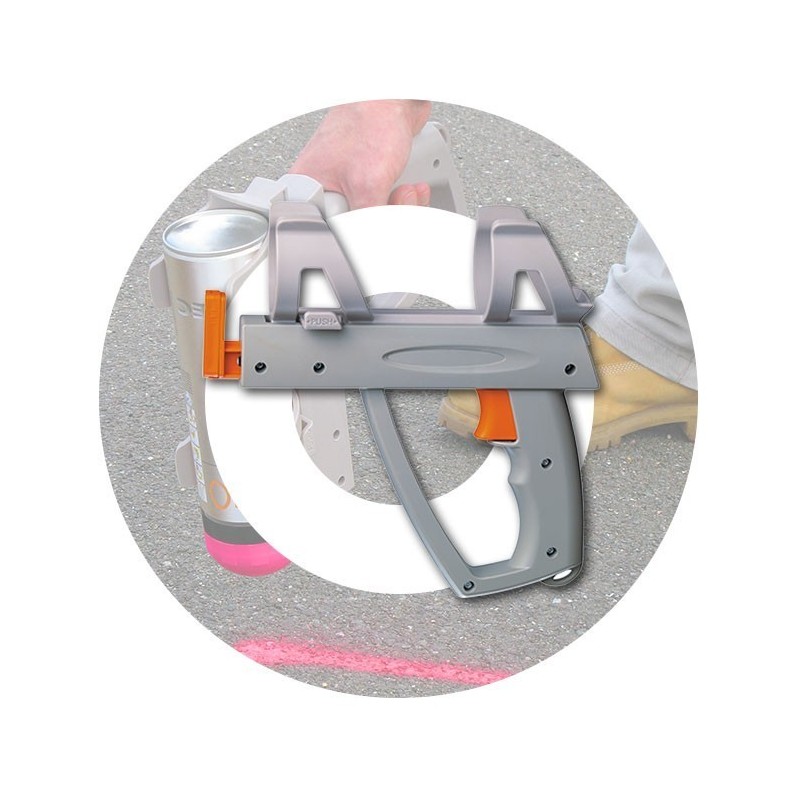  
Marking paint handle
The new SOPPEC plastic handle is light and designed for ground marking professionals. New design, new materials - it meets the most exacting user requirements.
See product's full description
THE GROUND MARKING CANE IS THE ESSENTIAL TOOL FOR AEROSOL MARKING
Usable with miscellaneous sizes of aerosol and customisable to your brand, it is also the essential tool for stencilling.
Properties of the Marking paint gun handle
Usable with different size of aerosols, customizable to your own brand. It is also the fundamental tool for marking with stencils.
Ideal for 

stencil marking use
How to use the erosol gun handle ?
| | |
| --- | --- |
| | 1) Begin by preparing the aerosol for spraying: shake and open or remove cap. |
| | 2) Press on the arrow to move the slider backwards. |
| | 3) Position the bottom of the aerosol between the groove and the end stop. |
| | 4) Press on the arrow to move the slider forward and correctly place the spray nozzle in contact with the orange spray element.  |
| | 5) Press the spray trigger. |
| | 6) To remove the aerosol, press on the arrow and move the slider back. |
Make your ground markings easier
 
The SOPPEC aerosol marking handle facilitates marking works and avoids postures that can cause MSDs (Musculoskeletal Disorders).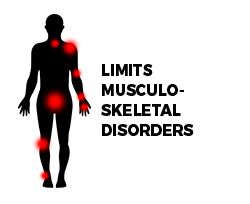 Data sheet
Product type

Marking accessory

Packaging

Per unit